Do you know the water function of weathering steel?
The stylish and eye-catching design is an easy way to add a central fountain to your garden. A warm rust color enhances the tone of the outdoor space, giving the area a strong industrial theme, and a little design can make a big difference in how your garden looks. You don't have to live in an architectural masterpiece to enjoy weathering steel water features. They are easy to carry, easy to install, and self-sufficient once in service. They can be placed on any horizontal surface and provide endless fun.
How does weathering steel affect landscape waterscape?
Weathering steel has a unique self-rusting property that gives it a dark orange appearance. This is good for use in architecture, in buildings, in gardens or as a mowing or feature park. It is particularly weather-and rain-resistant and requires little maintenance once installed.
Hongda Weathering Steel uses weathering steel as raw material for outdoor metal water dispensors. Weathering steel is a kind of weathering steel material that can be used outdoors for decades. It has a beautiful shine, no wonder it is used so much in modern landscaping and water features.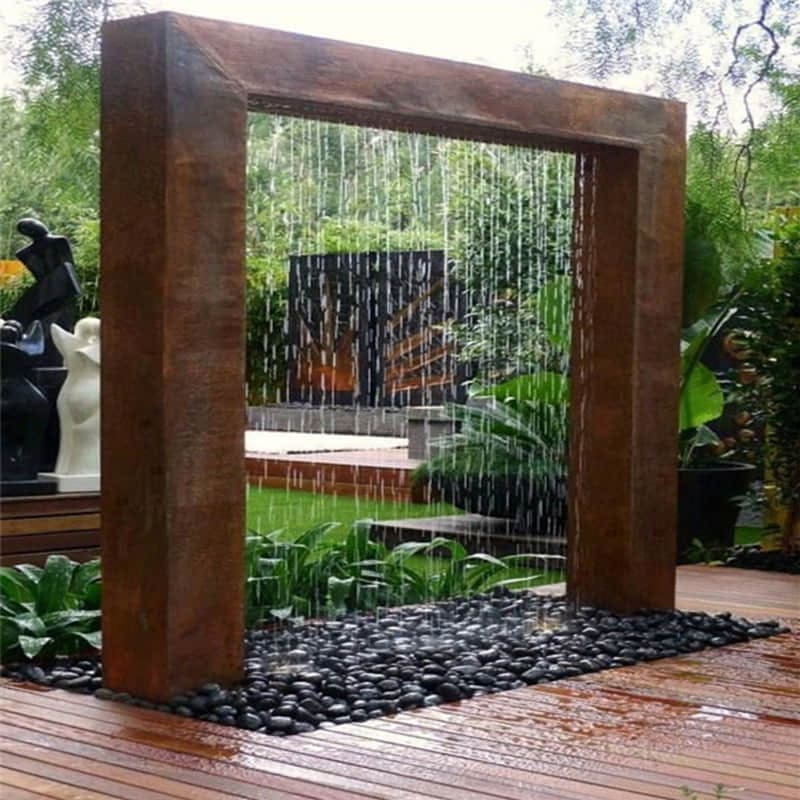 Things to know about the function of weathering steel
The weathering of these water features does involve some runoff that may contaminate adjacent areas. Carefully prepare the area to absorb any runoff until it is fully mature in 4-6 months. Once ripe, there should be no more runoff.Weather-resistant steel is not suitable for fish or animals.