Detailed Guide: Selecting the Perfect Cortenn Steel Grates for Your Beloved Trees
Dear friends, are you struggling to pick the right grating? Facing the dazzling grating on the market don't know how to start? Well, let me share a good idea with you, what I am going to introduce is a new type of grating - corten steel grates, produced by the famous
corten steel manufacturer, AHL
. When it comes to corten steel grating, you may not be familiar with it. No problem, I will explain one by one.
Corten steel grating, as the name suggests, is made of corten steel. As a new favourite in the steel industry in recent years, corten steel has made a big splash in various fields, and can be seen in many industries such as civil engineering, architectural design and landscape gardening. With the addition of copper, nickel and other corrosion-resistant elements, weathering steel is 4-8 times more resistant to atmospheric corrosion than ordinary steel. And corten steel can rust in the natural climate, but it will not decay, because the layer of rust can act as a dense oxide layer between the rust layer and the substrate, preventing atmospheric oxygen and water to the steel substrate infiltration, thus improving the corrosion resistance of corten steel.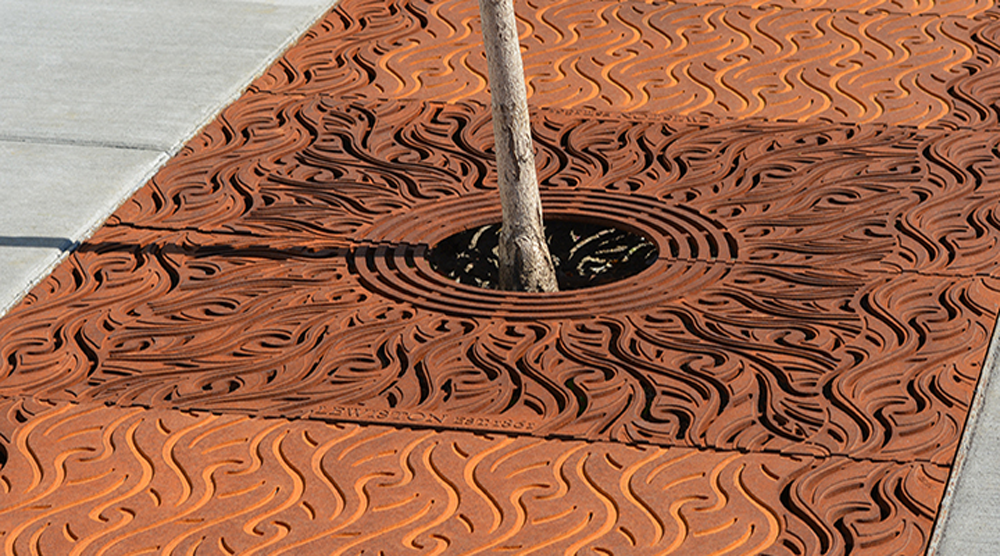 Why is grating important for trees?
Grating acts as a protective barrier for the root system of trees, which are inevitably surrounded by frequent pedestrians and vehicles. The use of gratings effectively distributes external pressure on the roots, minimising soil consolidation and compaction. In addition to this, gratings can also act as a rainwater runoff guide, thus allowing water to reach the tree's root zone. Furthermore, as a physical barrier, weather-resistant steel grating can greatly reduce the imminent loss of soil and water from tree roots due to rainfall, for example, and encourage plants to thrive. As an extremely corrosion-resistant steel, especially in outdoor spaces, corten steel can also withstand violent storms, making it ideal for use as tree grating.
What are the properties of AHL corten steel grating that make it the best choice for you?
As a reputable manufacturer of corten steel in the industry, AHL always controls the quality of its products to an extremely high standard. With advanced production technology and a strict quality management system, AHL promises to meet excellent quality standards for every batch of corten steel products, ensuring product stability and reliability.
Click here to view our certificates
In addition, AHL also focuses on product innovation and research and development. The company has a professional R&D team including designers and engineers. They are committed to researching new production technologies and developing new weathering steel products. Through continuous technological innovation and product development, AHL has a series of weathering steel products including corten steel planters, corten steel grills, corten steel screens and so on, which can meet your diversified needs.
In terms of service, AHL always focuses on customers and provides all-round service support. With professional customer service and sales team, the company is able to provide customers with high quality pre-sale and after-sale services. From product consultation, design solutions to installation and construction, we always maintain close communication with our customers to ensure that their individual needs are met.
View our customer service and sales team here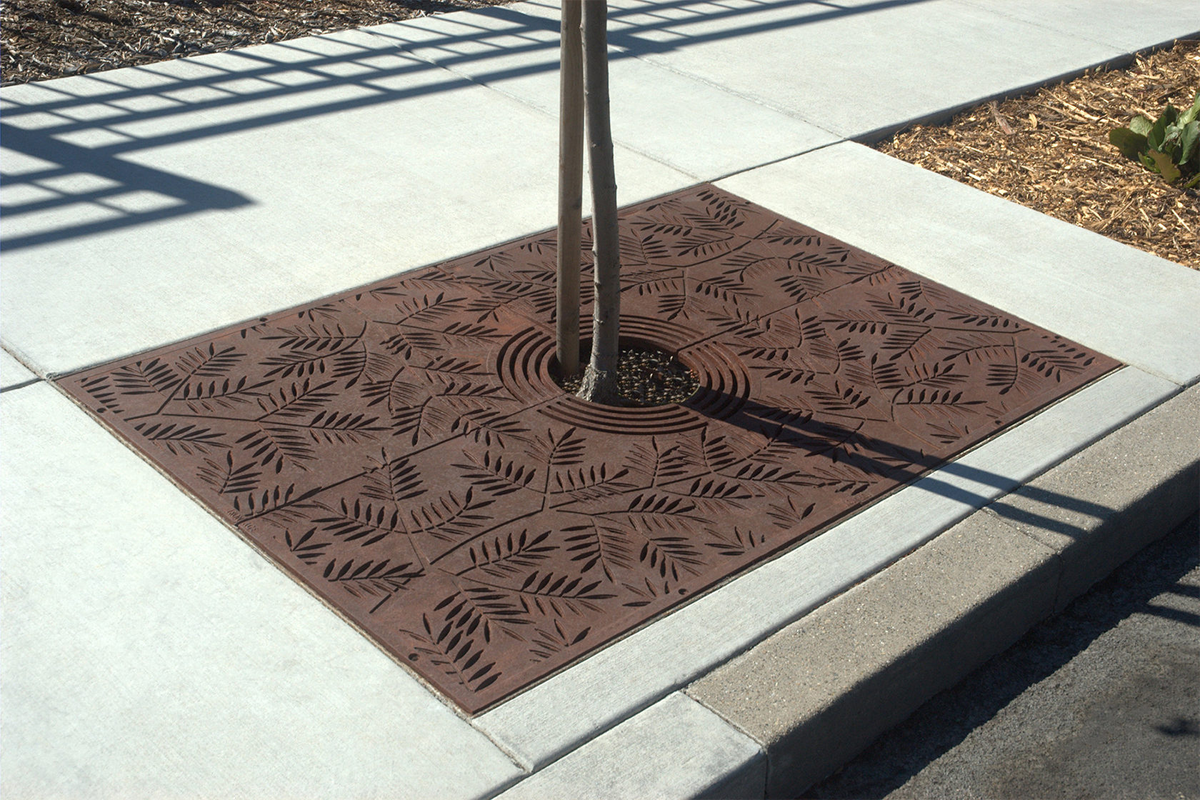 How to Choose the Right Corten Steel Grating for Your Trees?
Size
Different types of trees have different root systems, and on top of that, you also need to factor in the growth stage of your tree to make sure that your corten steel grating will allow enough space and airflow into your root system to promote healthy tree growth. Of course, if you're confident enough in the soil pit you're digging, then simply measuring the size of the pit will suffice.
Shape and Style
Choosing the right shape of grill for your trees and garden is crucial. Common tree grates are square or round (square is more commonly used for trees along roads), but of course you can customize the shape to your liking - AHL offers a bespoke service, so get in touch to work out a solution that's just right for you.
Installation and Maintenance Difficulty
Generally speaking, the installation steps and process of corten steel grating are the same as those of ordinary grating, as long as you follow the instructions in the installation manuals and videos. Choosing a weather-resistant grating will allow you to do very little maintenance on it, as the rust layer on its surface protects its internal structure from erosion from the external environment, so the corten grating can last for a long time without you having to worry about its maintenance. But that doesn't mean it's zero-maintenance; the only thing you'll be doing is giving it a passing glance when you're checking on the growth of your trees.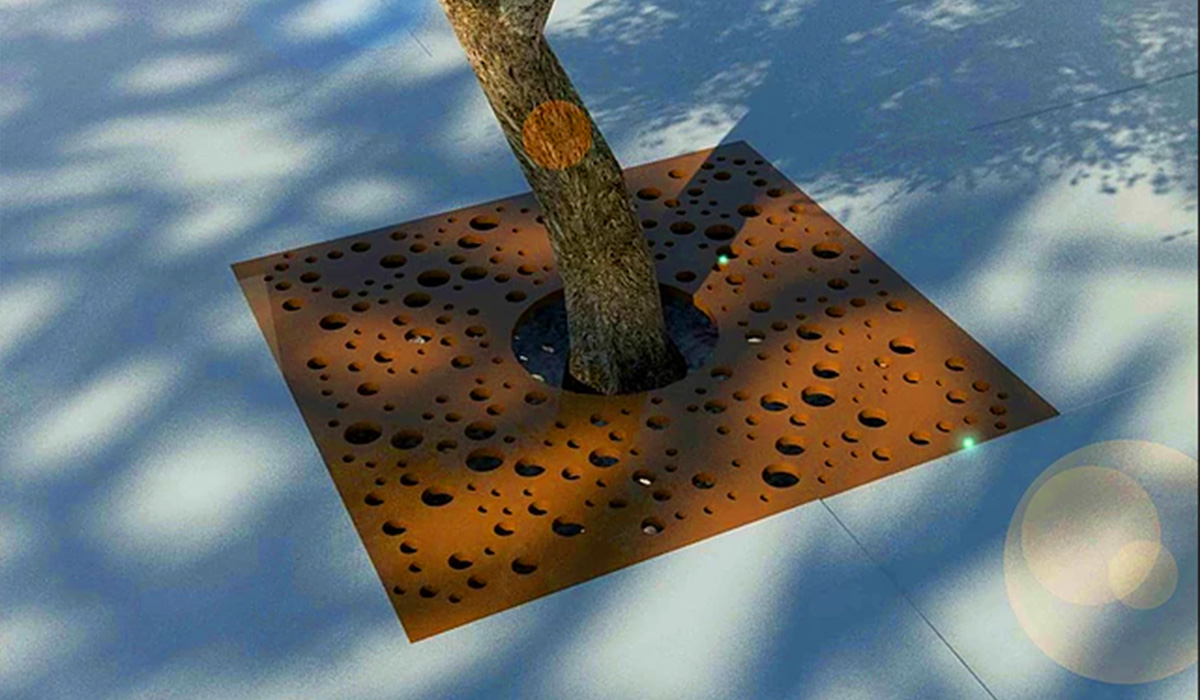 Blue-sky Thinking
Can corten steel grating be used for other purposes, such as sewer grating/covers?
Absolutely. The extreme corrosion resistance of weathering steel allows it to withstand the acids, alkalis and humidity found in sewers, and its high strength allows the grating to last much longer. On the other hand, the elegant but unobtrusive vintage rust-red colour of the weathering steel surface also echoes the colour of the street's roadway, making it generous and beautiful. Most importantly, the fact that weathering steel can be recycled also coincides with the modern trend towards green city building, making it an excellent material for urban construction.