Corten Steel Garden Edging: DIY Lawn Edging Guide To Boost Curb Appeal
Custom straight or bent weathering steel landscape trim and stainless steel trim are designed and manufactured to custom height, length, width and radius. Edge profiles can be customized from hard landscape to soft landscape, usually c-shaped. Convex edges are commonly used to form flowerpots and usually extend to 1050-300mm high. Hard landscaping to hard landscaping usually requires an L-shaped profile, made of thicker material -- in most cases probably 8mm or 10mm thick stainless steel trim, and once the paving is complete, the top surface may be the only visible element. We also have transition pieces from trough leakage to edge.

The edge of a plant or rock boundary in the landscape is an important but often overlooked element in landscape design and can easily enhance the containment appeal of a property. Many landscape designs do not require edges or borders because these materials detract from the natural appearance. However, when your design requires edge or border materials, purchase and use materials that add value and beauty or function to the landscape without becoming an eyesore. Although it serves only as a divider between two different areas, the edge of the garden is considered to be the design secret of professional gardeners. Effective edge material helps keep lawns, plants and rocks and/or mulch in place. It also separates the grass from the path, creating a clean, uncluttered appearance that makes the edges visually attractive.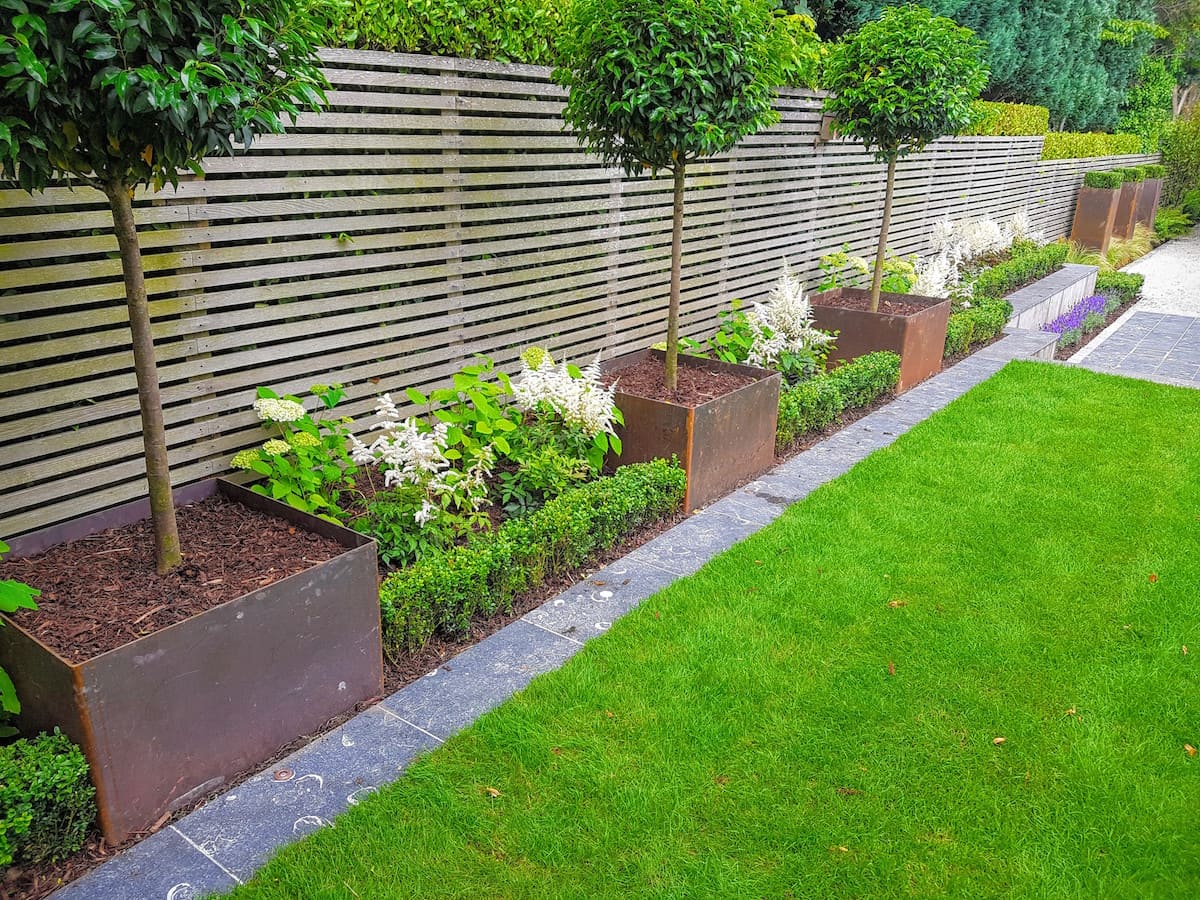 Back