corten steel garden edging-Economic and durable
These steel edging can be used in both commercial and residential environments and are a durable, easy alternative to fencesCompare their cost to their useful life and there is no doubt that they will be cheaper as a long-term solution. Modern, sleek lines create visual appeal, and its natural rust-coloured finishes can be used in contemporary architecture and more nature-based applications. Best of all, Corten Edging has a simple assembly process that enables the ideal garden space you are looking for.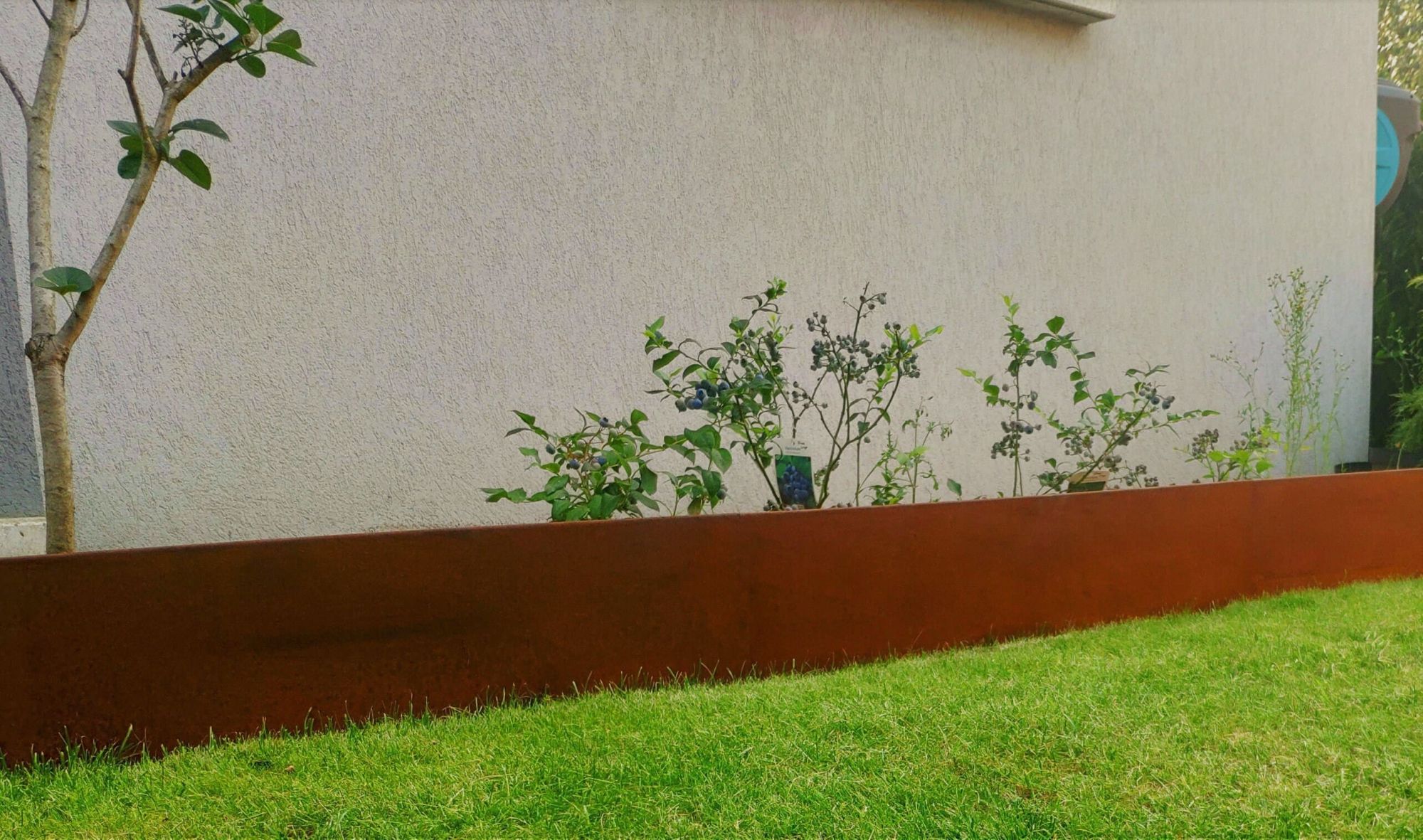 what is corten steel?
Corten steel is a kind of weathering steel. The steel is made from a group of steel alloys that corrode and rust over time. This corrosion acts as a protective coating without the need for paint. Corten steel has been used in the United States since 1933 when the United States Steel Company (USSC, sometimes called United States Steel) implemented its use in the shipping industry. In 1936, the USSC developed railroad cars made of the same metal. Today, weathering steel is used to store containers because of its ability to maintain structural integrity over time.
Corten steel became popular in architecture, infrastructure and modern sculpture art around the world in the 1960s. The construction use of the metal is most prominent in Australia. There, metals are incorporated into the commercial landscape of planter boxes and elevated beds, and provide the building with a distinctive oxidized look. Due to its rustic aesthetic appeal, weathering steel is now commonly used in both commercial and domestic landscapes.
What is corten steel like in a garden?
So far we have discussed the use of weathering steel in pretty edging, but there are more uses for weathering steel. You can have Corten countertops, wall paneling, latticework, fences and wall decorations. Corten steel is versatile, provides a unique aesthetic for gardeners and looks great in accessories such as fire pits on terraces and fountains. The panel texture is guaranteed to withstand outdoor elements and over time, your garden will have a changing, modern, unique look throughout the year. When it comes to weathering steel, there's more to it than pretty Edging!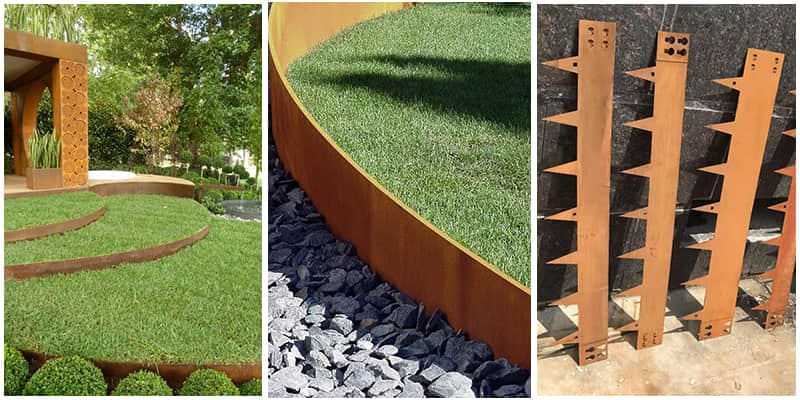 back