Corten steel garden screen
These stylish and durable corten steel panels give your outdoor space a designer's touch. Install a single stunning statement feature, or a few in a row as a different fence. Crafted from high quality, 2mm corten steel, these beautiful panels are sturdy and look amazing. Choose from a wide range of laser cut designs inspired by popular tree and plant silhouettes. Suitable for home or business Settings, there is a theme designed to fit each garden. Weathering steel develops a textured orange coating when exposed to the elements. Despite the rusty color, the coating actually protects the metal inside from corrosion. No wonder landscape architects love it! Choose your favorite plant patterns and get ready to transform your garden.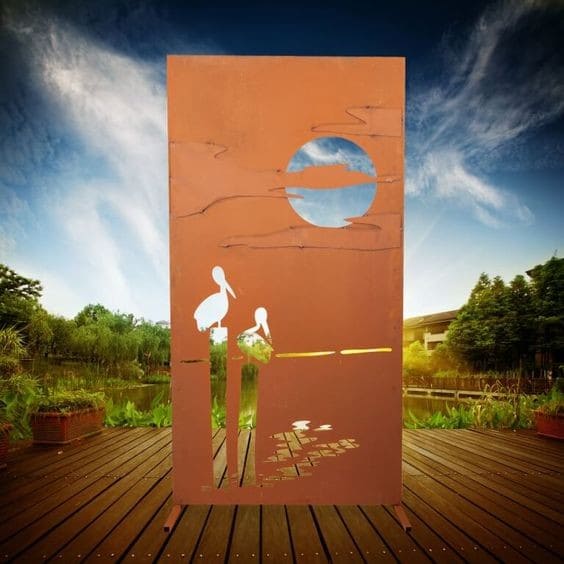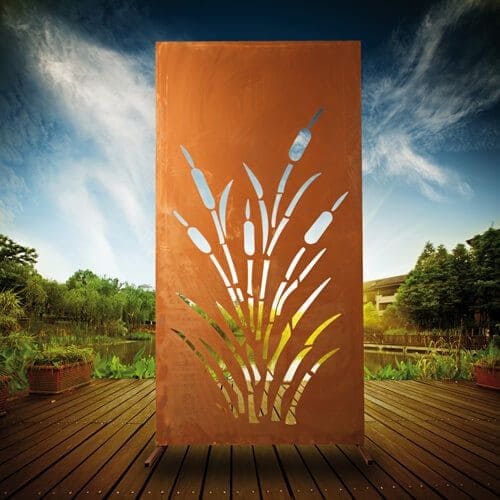 The key features
Panels are available in a variety of sizes to be customized according to your requirements
Multiple panels can be joined together using our Colombo weathering steel columns
Plenty of plant designs to choose from
Over time, a self-protective rust paint will develop
The resistance to weathering
Enduring and enduring
The product takes 6-9 months to completely weathering from the natural steel color
Corten Steel - How it works:
Please note
: Weathering steel products can reach any stage of weathering. We cannot guarantee what level they will be or even if multiple items are ordered at the same time will be at the same level. The unweathered portion of the staircase will be the color of newly manufactured steel, with a dark oily coating.
As your weathering steel staircase begins to weather, the oily residue will be broken down.
Your stairs will gradually turn a uniform orange-brown color. Note that "run-off" may stain stone or concrete surfaces, and keep this in mind when deciding where to place the stairs.
After nine months, your stairs should be completely rusty. Note that runoff may still occur for several months after reaching a uniform rust color.
Let us help
If you need any advice or help, please email us at info@ahl-corten.com.
If you have any questions about the delivery of your order, please do not hesitate to contact us.