AHL fireplace provides the hub for your indoor recreation area. With the arrival of the cold winter months, the fireplace will bring you the ultimate warmth, nothing beats the crackle of an open fire, and now you can enjoy an atmosphere of unparalleled ease in your backyard. Simple design, amazing results. Supplement your home heating system effectively.


Benefits of indoor fireplace


comfortable environment






Whether you have an open hearth, built-in fireplace, wood stove, or pellet stove, you can watch the fire dance as the cold outside melts away. The fireplace provides a pleasant place to gather with family and friends to chat around the crackling fire. When alone, you can sit in your favorite chair and read a good book. Enjoy countless other favorite indoor activities while gathering with friends.


Sitting in front of the fire with the person you love, drinking wine, can be very romantic. Have few facilities in your home to provide an immediate and potentially fantastic environment.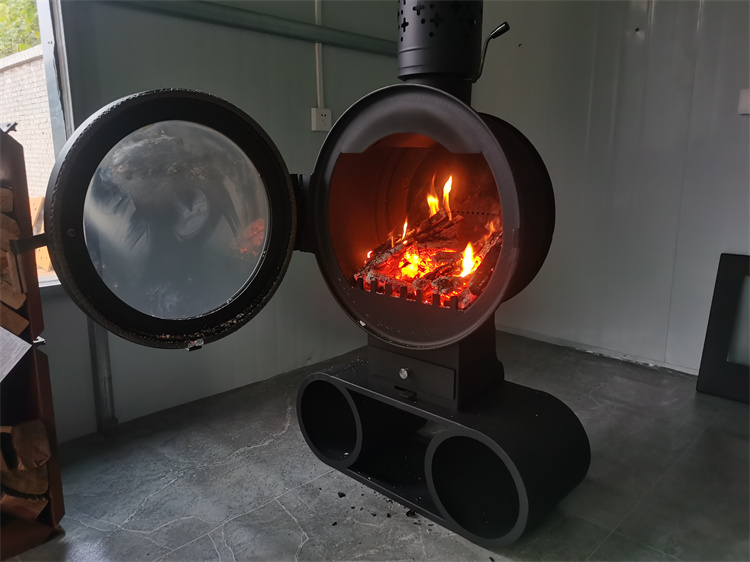 Fire for Cooking

If you have a wood-burning stove, you have the added benefit of being able to cook on it. Open the middle door, on the barbecue plate, you can cook barbecue, pizza, etc. Or heat up soup or coffee on the stove, let the fire warm your home, thus saving your electricity bills, etc.

warmth during blackout

When the worst winter storms hit, what if there is a sudden power failure. If there happens to be a fireplace at this time, you will still be warm and will bring you plenty of light.


Cut Energy Costs

As electricity costs continue to climb, fireplaces are becoming a popular primary heating source. It costs less to purchase firewood for your efficient wood burning appliance than to heat your home using utilities that depend on fossil fuels.



Benefits of outdoor fireplace

Focal Point to Tie Together Patio


Outdoor fireplaces were the second most popular outdoor living amenity. Outdoor fireplaces are very effective in connecting courtyards or outdoor living Spaces. In the same way that a fireplace is often the focal point of the interior of a home, an outdoor fireplace functions in much the same way as providing a natural gathering point. It can also be very helpful in constructing outdoor Spaces, providing structure for items such as furniture and tables.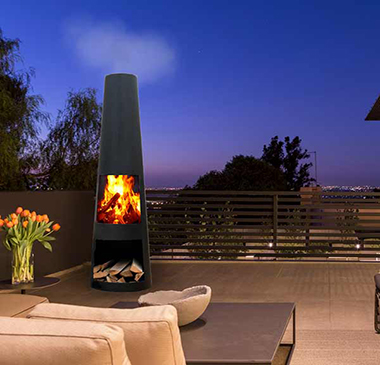 Outdoor Fireplaces Extend Patio Season

Enjoy the outdoors longer with a fireplace. The warmth and comfort of an outdoor fireplace allows you to use your outdoor space earlier in the spring and later into the fall. You get more usable days of outdoor time by adding an outdoor fireplace.






No need for ventilation - simple installation

An advantage of an outdoor fireplace is that it requires no ventilation. Since outdoor fireplaces do not require ventilation, installation/placement allows for greater flexibility and reduced construction costs. When installing an outdoor fireplace, ensure that there is proper airflow to disperse smoke from the fireplace.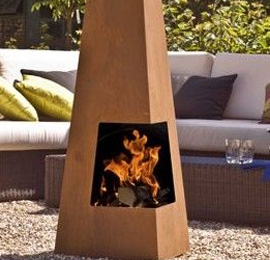 Cust

om of

AHL fireplace

There are a wide variety of fireplaces using different fuels and materials, the most common are wood burning fireplaces and gas fireplaces that run on propane or natural gas, and we can also customize fireplaces using weathering steel. In order to meet the needs of customers, we also customize the models you want according to your requirements.